Welcome To Village Of Bjorkdale, Saskatchewan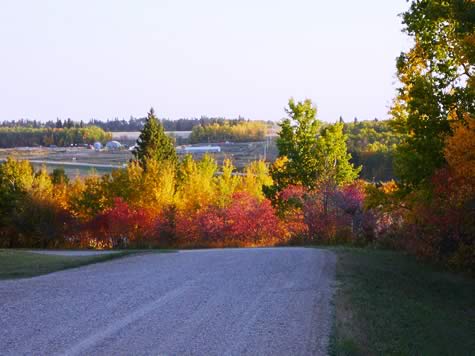 Bjorkdale is well known as the "village in the valley", a local treasure hidden from view as you travel Highway 23 in North East Saskatchewan.
It isn't until you've already arrived, that you can see the beauty of this community. Trees, hills, pasture lands – picture perfect surroundings to live, work, and play within!
UPCOMING EVENTS...
Village of Bjorkdale Council Meeting have been set for the 3rd Friday of every month at 12:30pm for 2019. They are as follows: January 18th, February 15th, March 15th, April26th, May 17th, June 21st, July 19th, August 16th, September 20th, October 18th, November 15th, December 20th.

Did you know the Village of Bjorkdale received a $5000 Summer CIF Grant?
The Community Grant Program provides grants to support programs and projects that fall within one of these three funding themes:
Healthy growth and development of children and youth;

Individual and community wellbeing;

Non-profit and community leadership.
As a result of receiving this grant we are pleased to be offering a summer program for the months of May through July – we've hired Sherry Fredsberg as our adult leader for the program and the student leaders we've hired are Nicholas McCormick and Melody Jabusch. This program will include a variety of activities – physical, outdoor, literacy, and arts and crafts.
The program will be offered to:
Playschool aged children Thursdays immediately following playschool. (MAY 16, MAY 23 and JUNE 6). Bring your lunch.
Grades K-6 3:20-5:30pm Tuesday or Wednesdays, beginning May 14 running until the end of June. Bring an after school snack.
Grades 7-12 Friday Night Live beginning May 24 at the senior's center
If you have any questions about this program please contact Sherry at 873-8313.
We have installed a speed bump on North Hyde Ave entering the village from grid #679 – signage is also installed. Please be respectful and slow down.
**Also a reminder to community members to obey the posted speed limits within the village. We realize that the new pavement is smooth which makes it easy to forget our speeds but let's make a conscious effort to slow down and keep our community safe! **
The Village would like to thank Chris Bartsch for the past decade of great food, drinks and socializing at the Valley Inn. Your business made a huge impact on our community …and some of our waistlines! Cheers Chris and Len, you will be missed!
The Bjorkdale Valley Inn is now under new ownership. Please come in and join us opening day Thursday May 16 at 5pm to celebrate National Caesar day! Follow the Bjorkdale Valley Inn Facebook page for future announcements and other important upcoming dates!
Save the dates Bjorkdale School:
May 31 : Village Litter pick
June 13: Elementary Play day and track and field in Arborfield
June 20: Playschool Graduation 6:30pm Bjorkdale Community Hall
Yearend awards and celebration 7pm Bjorkdale Community Hall