Welcome To Village Of Bjorkdale, Saskatchewan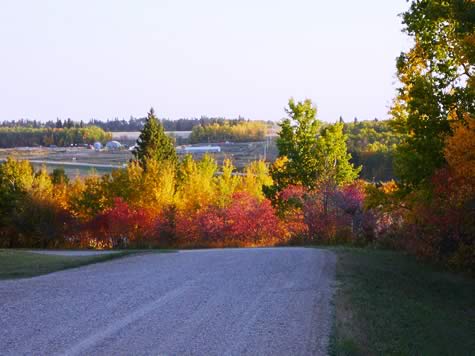 Bjorkdale is well known as the "village in the valley", a local treasure hidden from view as you travel Highway 23 in North East Saskatchewan.
It isn't until you've already arrived, that you can see the beauty of this community. Trees, hills, pasture lands – picture perfect surroundings to live, work, and play within!
UPCOMING EVENTS...
Village of Bjorkdale Council Meeting have been set for the 3rd Friday of every month at 12:30pm for 2019. They are as follows: January 18th, February 15th, March 15th, April19th, May 17th, June 21st, July 19th, August 16th, September 20th, October 18th, November 15th, December 20th.
Bjorkdale School Telemiracle Tea scheduled for Thursday, February 14th at 1pm.
Bjorkdale Wapiti Library Presents: Dot Mandalas Art Class with Beth Bents. Friday, February 8th. Register for either 1:30 - 4:00pm class or 6:30 - 9:00pm class. Bjorkdale Lunch Room. Cost of $30per person. Call Ashley at 306-886-2119.
Bjorkdale Wapiti Library Presents: Acrylic Paint Pour with Beth Bentz - Thursday, February 21st, 2019. Classes at 1:30- 4:00pm or 6:30 - 9:00pm. Call Ashley at 306-886-2119.
First Responders Course - March 26th - 30th, 2019 - Contact Donna Clarke at 873-2178 or Jody Lundy at 865-5609 or 470-8200.