Welcome To Village Of Bjorkdale, Saskatchewan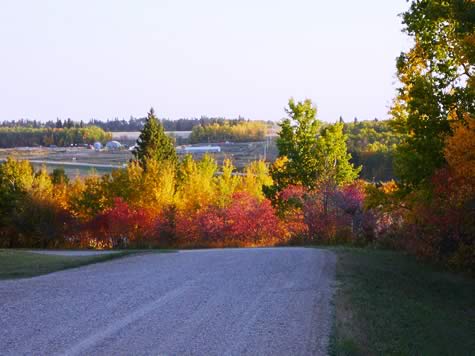 Bjorkdale is well known as the "village in the valley", a local treasure hidden from view as you travel Highway 23 in North East Saskatchewan.
It isn't until you've already arrived, that you can see the beauty of this community. Trees, hills, pasture lands – picture perfect surroundings to live, work, and play within!
UPCOMING EVENTS...
Bjorkdale Craft Retreat - October 27th and 28th - Call Linda Hipkins at 306-886-2077
School Haunted Halloween House at the Bjorkdale School - October 31st from 6:00 - 8:00pm.
Rembrance Day Ceremony at Bjorkdale School November 9th - Starts10:50am. This is open to the public.
Village of Bjorkdale Council Meeting - Friday, November 16th at 12:30pm
Little Valley Play School Tradeshow - Sunday, November 18th - Contact Jill Szeliga for at 306-852-8925 for more details.